Automated Testing for Roku with Stb-tester
With no built-in test framework - testing Roku apps can be difficult. Unlike white-box testing tools like Selenium - stb-tester just uses the pixels on the screen to test your app - you test what your users see. This means it works just as well with Roku as other set-top box platforms.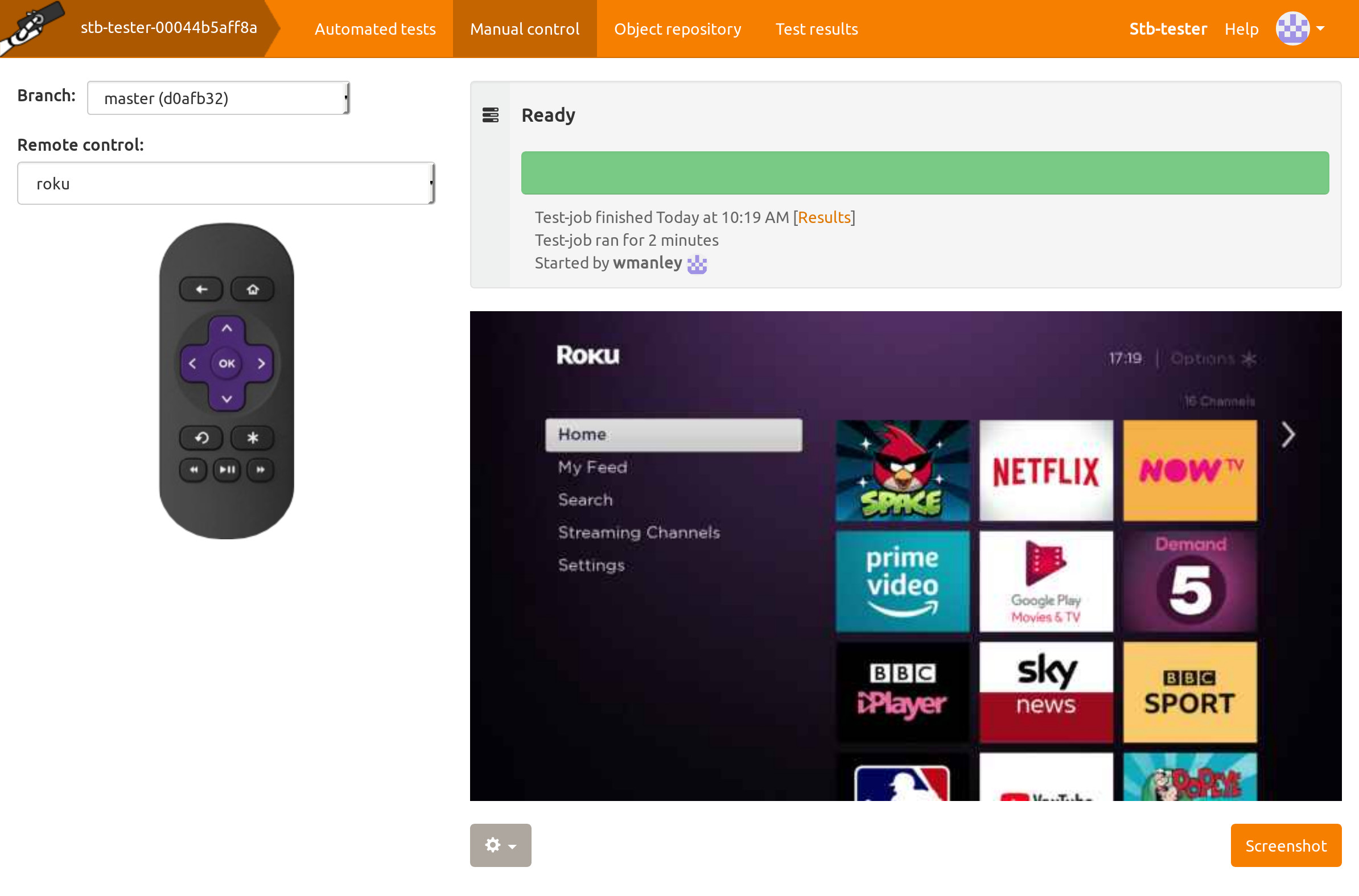 Use Stb-tester to:
Validate the functionality of your Roku app
Measure the performance of Roku app
Stress test the stability of your Roku app
Accelerate development of your Roku app with Continuous Integration
Monitor availability and performance of your service end-to-end over time
Companies around the world trust stb-tester to test their Roku apps including:
The Stb-tester platform supports all roku models. It works with standard Roku as well as all Roku operator partners.
The Stb-tester platform comes with built-in support for:
Navigating the Roku menus
Collecting BrightScript debug logging
Launching your Roku app
Deploying your Roku app with Sideloading
It's easy to get started.
Contact us for a demo at sales@stb-tester.com.