Cropping reference images in your browser
20 Mar 2018.
When you are capturing reference images for your test scripts, the Stb-tester Portal now allows you to crop the images directly in your browser.
Start by pressing the Screenshot button underneath the live video view in the Stb-tester portal (as usual). This will take a lossless screenshot from the system-under-test as a PNG file.
From here you can drag on the image to crop it: Select the part that you want to match in your test-case, then press the Download button to save it to your test-pack.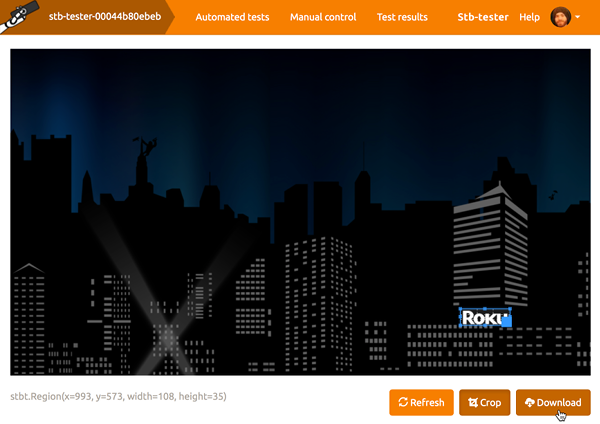 For more details see Reference images in the Stb-tester manual.