Stb-tester allows you to test set-top boxes remotely
30 Apr 2020.
Stb-tester's cloud-based portal gives you remote access to all the set-top boxes and OTT devices in your test-farm, from anywhere in the world. Many of our customers are using this capability to allow their staff, who are in quarantine during the current coronavirus pandemic, to continue QA activities from home — both manual & automated testing.
"STB-Tester has made it possible for us to provide test facilities for colleagues in India, as well as in Belgium, who are stuck at home because of the coronavirus crisis. I can't stress enough how crucial this STB-Tester infrastructure is for us nowadays. Our colleagues rely on it for being able to continue their work."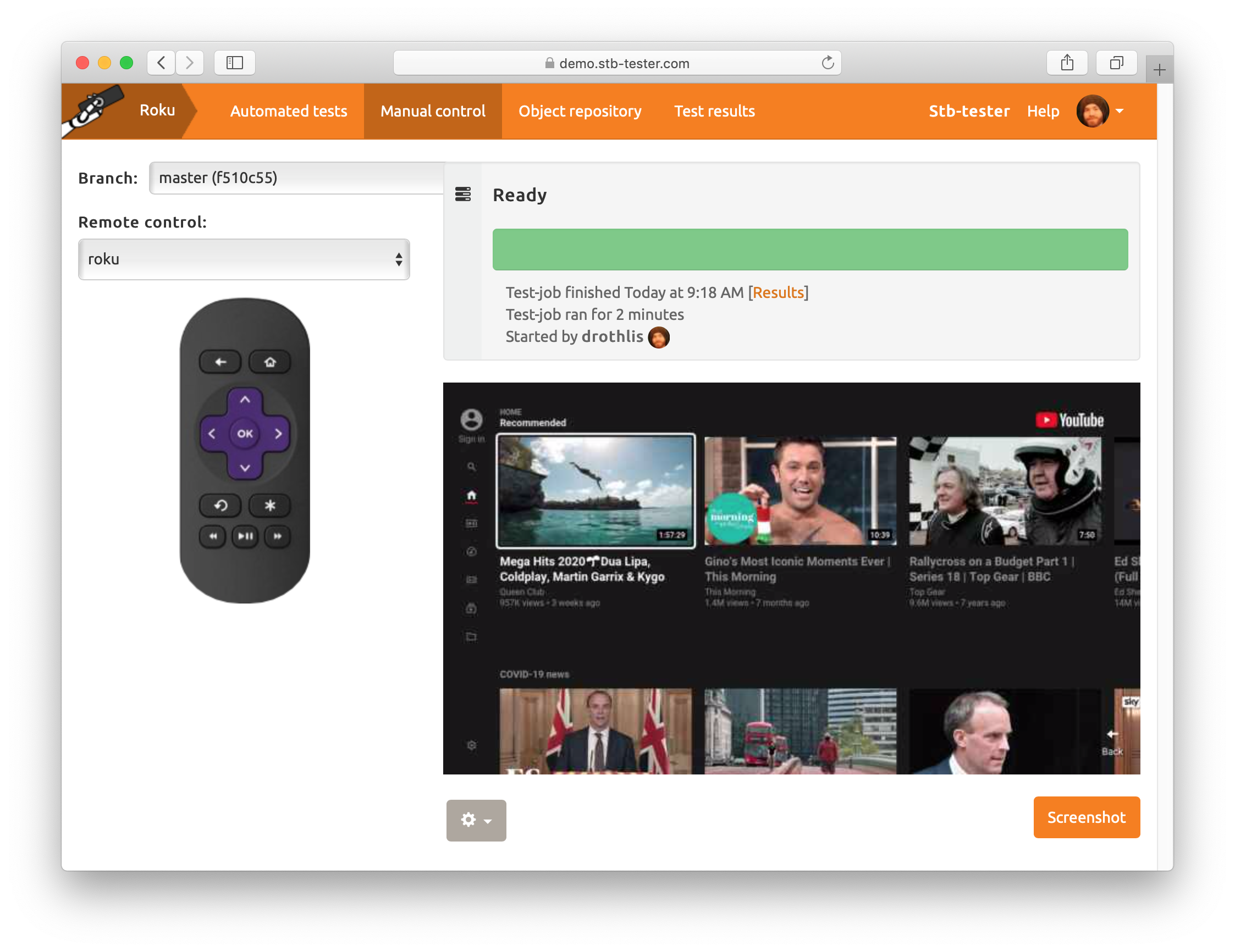 In the Stb-tester portal you can see a live video stream from each set-top box and you can press buttons on the remote control. All you need is a web browser. This doesn't require a VPN nor a complex firewall setup.
Stb-tester stores an HD video recording of each test that is executed. This aids clear communication: a defect is much easier to explain if you can share a video demonstrating it.
The set-top boxes themselves can also be located anywhere: Some in the test-lab at your office, some at home, on different networks. This allows testing the set-top box's behaviour on different real-world network conditions. The physical setup is very easy: Just connect an Stb-tester Node to the network (so that it can reach the Stb-tester Portal) and to the device that you will be testing.
For more details see Announcing the Stb-tester Cloud Platform.